By taking part in the short survey, students can make a simple but meaningful contribution towards improving online teaching at TU Berlin long term.
The University aims to develop modular, learning-oriented templates for its ISIS platform which have both a strong didactic foundation and are user-friendly. This would allow instructors to reduce their own workload when preparing new classes or updating existing ones. Until now, each academic chair independently tested such concepts. This new measure would allow the invested time to be centralized.
Students would also benefit as they would encounter familiar course structures, tools, and exam formats in the new courses.
A University-wide ISIS evaluation is being conducted from 25 January through 7 February 2023 to compile an initial assessment of all ISIS courses and, in particular, identify best practice courses which are especially innovative and well designed. In the survey, students evaluate the technical and didactic implementation of their courses.
The anonymized survey can be found on ISIS. With only three questions, it takes less than 60 seconds to complete per course.
The survey is a joint project of the Chair of Bioanalytics, Continuing Education and Cooperation (ZEWK), and innoCampus and part of the Quality and Innovation Initiative in Higher Education.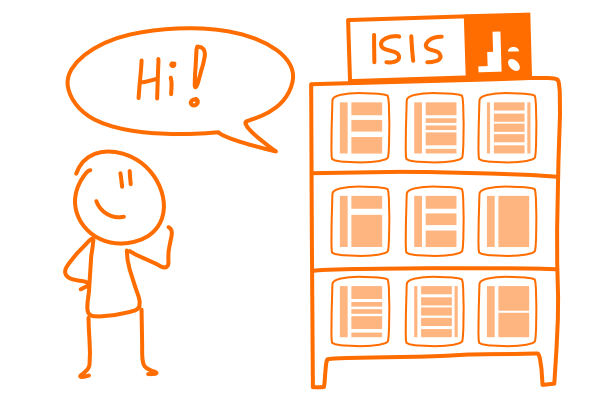 © TU Berlin, Janina Göbel