Volunteer work in sports clubs, helping out in projects for refugees, supporting a range of sustainability projects – these are just some of the many ways students are working to benefit society. Students demonstrated their commitment in the Love Oxford-Berlin Photo Competition, which was organized at the start of February as part of the Oxford/Berlin science cooperation initiative. The competition was open to students from the University of Oxford as well as students from the partner institutions of the Berlin University Alliance – Freie Universität Berlin, Humboldt-Universität zu Berlin, Technische Universität Berlin und Charité – Universitätsmedizin Berlin.
The competition was won by psychology student Sarah Bchir of Freie Universität Berlin. She worked in a senior citizens' home before the outbreak of the coronavirus pandemic. Her prize is a trip for two to Oxford. Unfortunately, the travel and contact restrictions mean that she doesn't yet know when she will be able to go.
Three further students were awarded book vouchers with 50 euros for their entries. One of these prize winners is Technische Universität Berlin's Jana Söller. She was able to win over the jury with her account of her personal journey as a climate activist, beginning with the Fridays for Future demonstrations through to her invitation to the Berlin House of Representatives as a spokesperson for the "Klimanotstand Berlin" initiative for talks with the environmental committee.
Further information about the competition (in German) is available.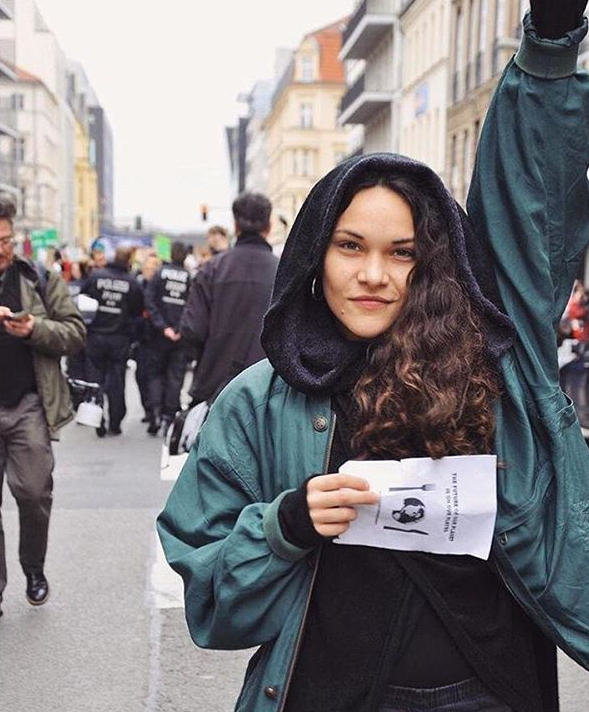 © privat