Due to the closure of the Mathematics building, the 170 workplaces in the Mathematics Library for students have also been lost. We are therefore all the more pleased to announce that alternative learning and working facilities have been created at short notice in the rooms of the former TU Printing office (Building Z).
From Monday, 10 July, we will open the Pop-Up Maths Library there. Students will then have access to 50 individual workstations, 4 workbays for homework groups, a beginners' practice room with 18 seats, the mathematics textbook collection, 48 lockers and a sofa corner with daily newspaper and tea.
At the reception you can borrow, renew and return books as well as receive research assistance.
The opening hours of the Pop-Up Maths Library are as follows:
Mondays – Fridays 09 – 21
Saturdays 10 – 18
Building Z (former TU-Druckerei) is located behind the chemistry building near the Fasanenstraße exit.
Campusplan
We look forward to welcoming you!
We would like to thank our colleagues from TU-Buildings and Services Management for the quick implementation of this alternative.
© Mathebib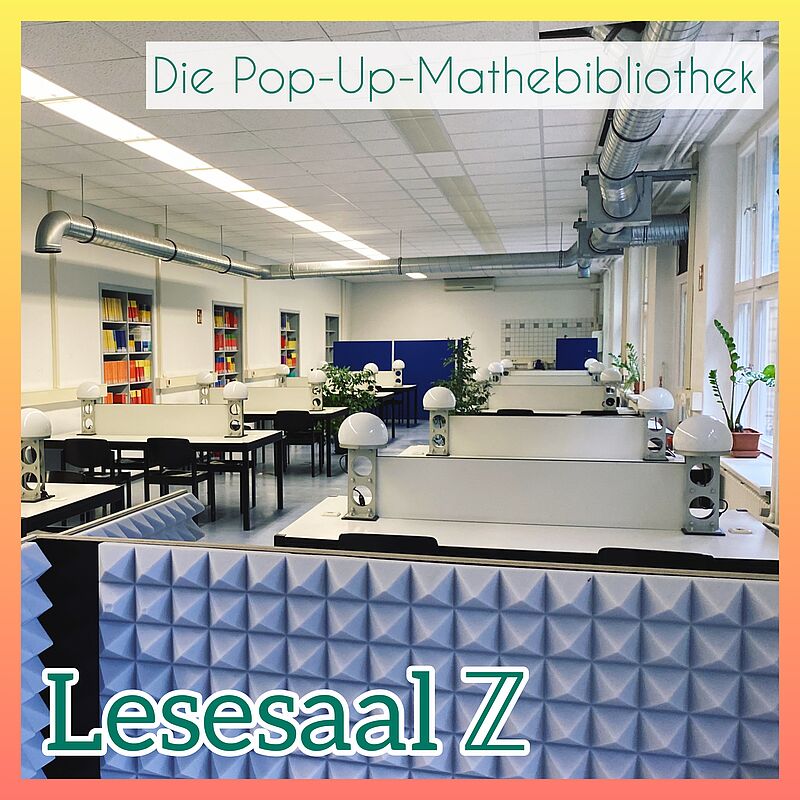 © Mathebib