"Together we should find the answers to our global challenges. Together we shape the future." With these words Annalena Baerbock, German Foreign Minister, opened the DAAD Conference "International Scientific Cooperation for the World of Tomorrow: Global Centres for Health and Climate". Technische Universität Berlin was present at the conference on 6 and 7 September with its two DAAD-funded Global Centres.
In the German-West African Centre for Global Health and Pandemic Prevention (G-WAC)TU Berlin collaborates with Kwame Nkrumah University of Science and Technology (KNUST) in Ghana, Universitätsklinikum Bonn and Charité Universitätsmedizin Berlin.
TU Berlin's main partners in the Transnational Centre for Just Transitions in Energy Climate and Sustainability (TRAJECTS) are Universidad Nacional and Universidad del Magdalena in Colombia, University of Cape Town in South Africa and Europa-Universität Flensburg.
The objective of the "Global Centres for Health and Climate" is to address major global challenges by establishing global networks of academics, practitioners and policy makers and strengthening research and teaching capacities in the Global South. DAAD funds four centres each in the fields of Health and Pandemic Prevention as well as Climate and Environment. With this programme, DAAD and the implementing universities seek to establish firm international inter- and transdisciplinary scientific cooperation which fosters problem-oriented research and collaboration on an equal footing among the partners.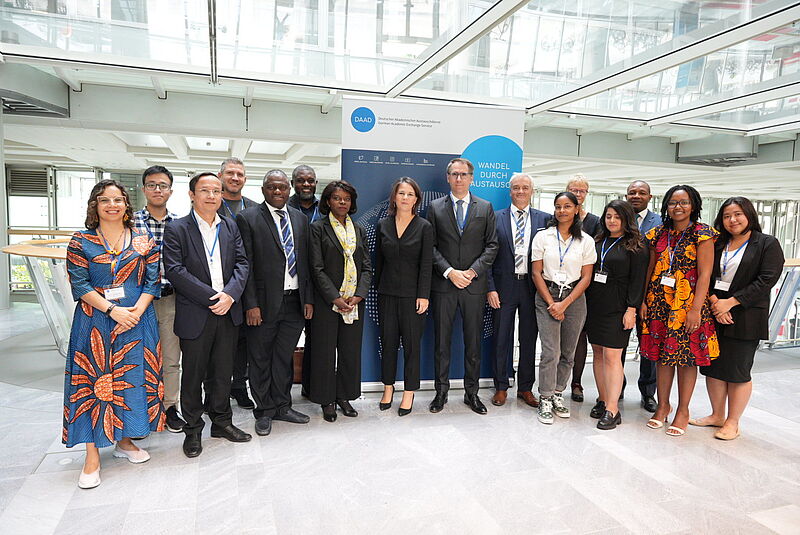 © STEFAN-ZEITZ.de