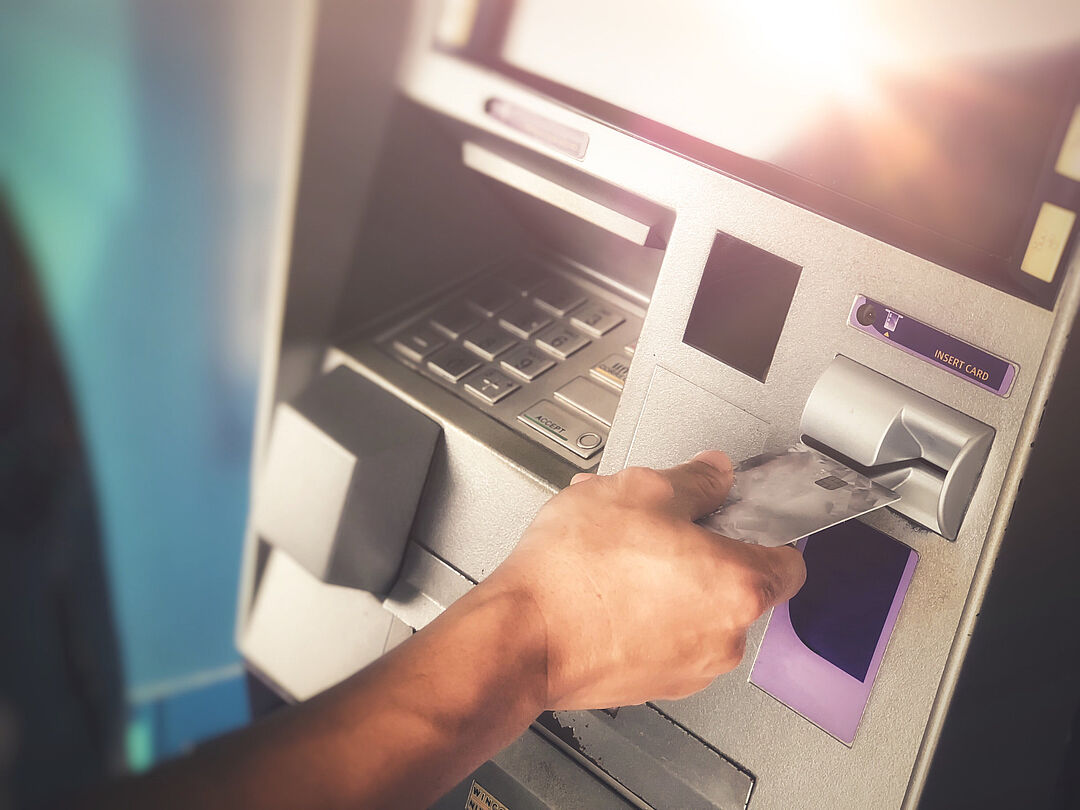 You are required to re-register within the deadline before the start of each new semester if you wish to continue to study at TU Berlin. The printout of your enrollment certificate from tuPORT is your proof of re-registration.
You can view all relevant information regarding your personal re-registration in tuPORT.
Your personal semester fees and contributions (only payable by transfer)
Your personal reference for the transfer of fees (it is essential that you provide this, new reference per semester)
Details of any missing documents which you still need to upload to re-register
You can check in your personal tuPORT under "Immatrikulation und Rückmeldung" to see if your re-registration has been successfully completed. You can then print out your enrollment certificate
Please always check after the semester change whether your re-registration was successful. Please also make sure that all conditions for re-registration have been met in tuPORT. The transfer of the semester fees does not automatically lead to successful re-registration if, for example, the proof of health insurance or also the proof of your degree - Master's enrollment under reserve of revocation - is missing.
Re-registration deadline and notification of re-registration
You need to re-register for the following semester by the end of the re-registration deadline. Please ensure that you register in full and by the deadline provided. With regard to the semester fees and contributions it means, that they have to be booked on the TU Berlin bank account until the end of the re-registration deadline. To initiate the transfer to our bank account on the last day of re-registration deadline is not sufficient. Please consider the respective bank terms.
A re-registration for the next semester after the deadline is only possible until the last day of the semester in which you are still registered. Note that you have to have already payed the late fee.
The current re-registration deadlines can be found here.
You will receive your notification of re-registration in good time to your TU email address. Not receiving the notification to re-register does not excuse you from the obligation to re-register as required. We recommend you regularly check your inbox for any new emails and ensure that your inbox has sufficient capacity. If you have previously experienced problems receiving emails, please contact IT support at ZECM.
Notes on the payment of the re-registration fee
Which account do I need to transfer the re-registration fees to?
Bank details can be viewed in tuPORT in the app "Zahlungsübersicht" (overview of payments). Please transfer the semester fee to the bank accounted provided there only. It is NOT possible to pay the semester fee in cash to the University Cashier. And it is NOT possible to pay the semester fee in installments.

Which reference for the transfer of fees should i provide?
Please provide the reference stated in the app "My Account Balance". This consists of a code for the semester and your TUB ID (your matriculation number). Your money can only be booked if you provide this reference. Failure to provide the reference may lead to a delay in your re-registration.

Can I have refundable amounts applied to my re-registration fee?
Refundable amounts will NOT be offset against semester amounts due. Please always transfer the semester amount required for the respective semester in full. Otherwise, re-registration is not possible! You can find the semester amount for the current re-registration semester in the app "My Account Balance" in your tuPORT.

Paying the semester fee from abroad
If you are transferring your semester fee from abroad, please be aware that some banks charge additional fees for international transfers and that these are deducted from the amount transferred. To re-register, however, the required sum must be deposited in full into TU Berlin's account . We therefore advise you to check fees with your bank in advance.
Activating your Semesterticket for the next semester
If you have re-registered for the next semester and are entitled to use your Semesterticket, then the Semesterticket included in your student ID will be activated from the start of the semester. You do not need to do anything else.
If you only re-register after the semester has commenced, then your Semesterticket will be activated the day following your re-registration.
If you do not wish to re-register or if you are exempted from the Semesterticket, the Semesterticket will be deactivated.
Late or no re-registration
Late re-registration
If you fail to re-register by the deadline, a late fee of EUR 19.94 is due for re-registration completed by 31 March for the following summer semester and by 30 September for the following winter semester. Please check the app "Registration and Re-registration" in tuPORT and regard the data stated in the app "My Account Balance" for your payment. Failure to re-register by the end of the semester will result in termination of your enrollment ex officio.

No re-registration
If you do not re-register or do not transfer the re-registration fee in full or/and do not upload a requiered document, your enrollment will be terminated ex officio. You will be informed of this via email to your TU email address and via tuPORT. Your TUB account will be deactivated six months after termination of enrollment.
Re-registration for students with multiple enrollment and change of student status
What is multiple enrollment?

I am a TU Berlin student with multiple enrollment and would like to re-register:

I am a TU Berlin student with multiple enrollment and would like to change my status to a student who primarily attend the TU Berlin

I am a student who primarily attend the TU Berlin and I would like to change my status to a TU Berlin student with multiple enrollment:
Re-registration for students with a scholarship
Foreign students receiving a scholarship are exempt from paying the 50 euro administration fee included in the semester fee for the duration of the scholarship pursuant to § 2 (7) BerlHG. Once your scholarship ends, the system will automatically charge you the full semester fee.
If your scholarship is renewed or if you enrolled before submitting proof of your scholarship, please inform the relevant bachelor's or master's team immediately by email. You must also submit your scholarship award letter in tuPORT in the app "Upload documents" as the document type "sonstiges/other". Otherwise, we are unable to waive the administration fee and you will be requested to pay the semester fee in full.
Please note that proof of your scholarship can only be considered for current and future semesters. Administration fees for past semesters for which you did not submit proof of scholarship will not be reimbursed.
As a rule, we can only accept proof from German scholarship providers.